VR @ Home Service

Enjoy VR in the privacy & safety of your own home!
So How Does This Work??
It's as easy as it sounds...fill out the required form to request info about having Virtuality provide you with VR equipment...AT HOME! We offer two different rental periods, and we can either bring the headset(s) out to you, OR...you can pick them up at the Den. We provide you with EVERYTHING you need to get rolling in a virtual world!
Tell Me MORE!!
Well, here you go...we have headsets that are ready for education as well as entertainment. You just need to tell us what you wanna use the headset for and we tailor it to your preferred experience! BTW, we must mention since there was some interruptions in schooling...the educational content is PHENOMENAL (try the dissections...hint, hint).
We also offer a multiplayer package where you get TWO headsets. Double the fun AND play head to head multiplayer!!!
What's The Catch??
No catch, but there are a few things you need to be aware of. We have a few requirements.
Deposit is REQUIRED

Sign a RENTAL AGREEMENT

Sign a WAIVER

OFF YOU GO!!!
Supplies and options are limited so be sure to reserve your system today!!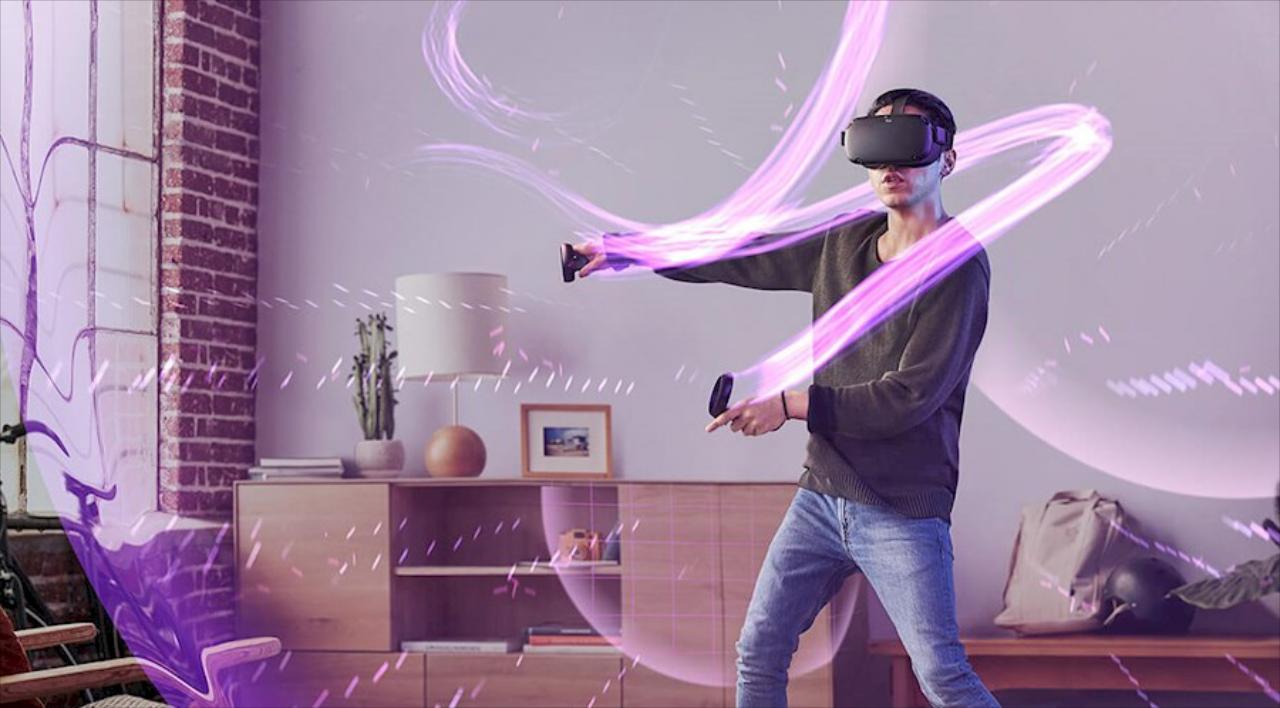 All-in-one VR Viewing
Oculus Go is our all-in-one VR headset that's portable and easy to use. Experience entertainment on the go with no PC, wires or hassles.
Learn More
All-in-one VR Gaming
Oculus Quest is our first all-in-one gaming system built for virtual reality. Now you can play almost anywhere with just a VR headset and controllers.
Learn More