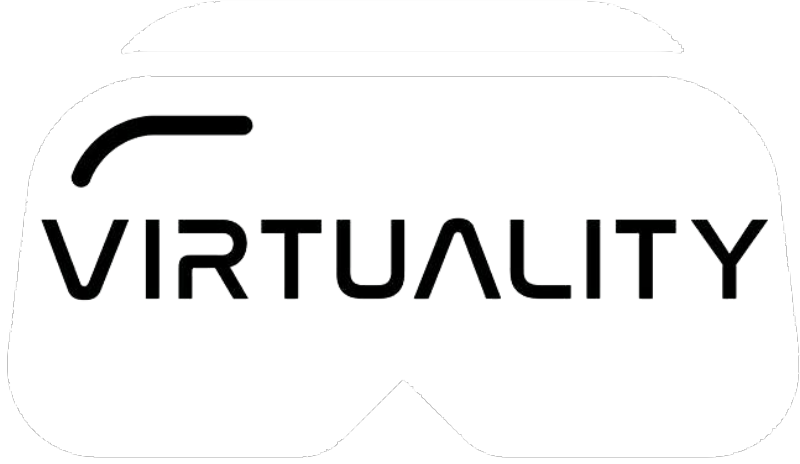 Our most popular offering. It is an 'all inclusive' hour at the Den. If it's inside the arcade...you can do it.
Racing, escape rooms, all of our single and multiplayer VR games, console & PC gaming, all at your disposal.
Also a great way for VR beginners to experience a wide variety of cool things to do.
Price: $30 / gamer (tax included)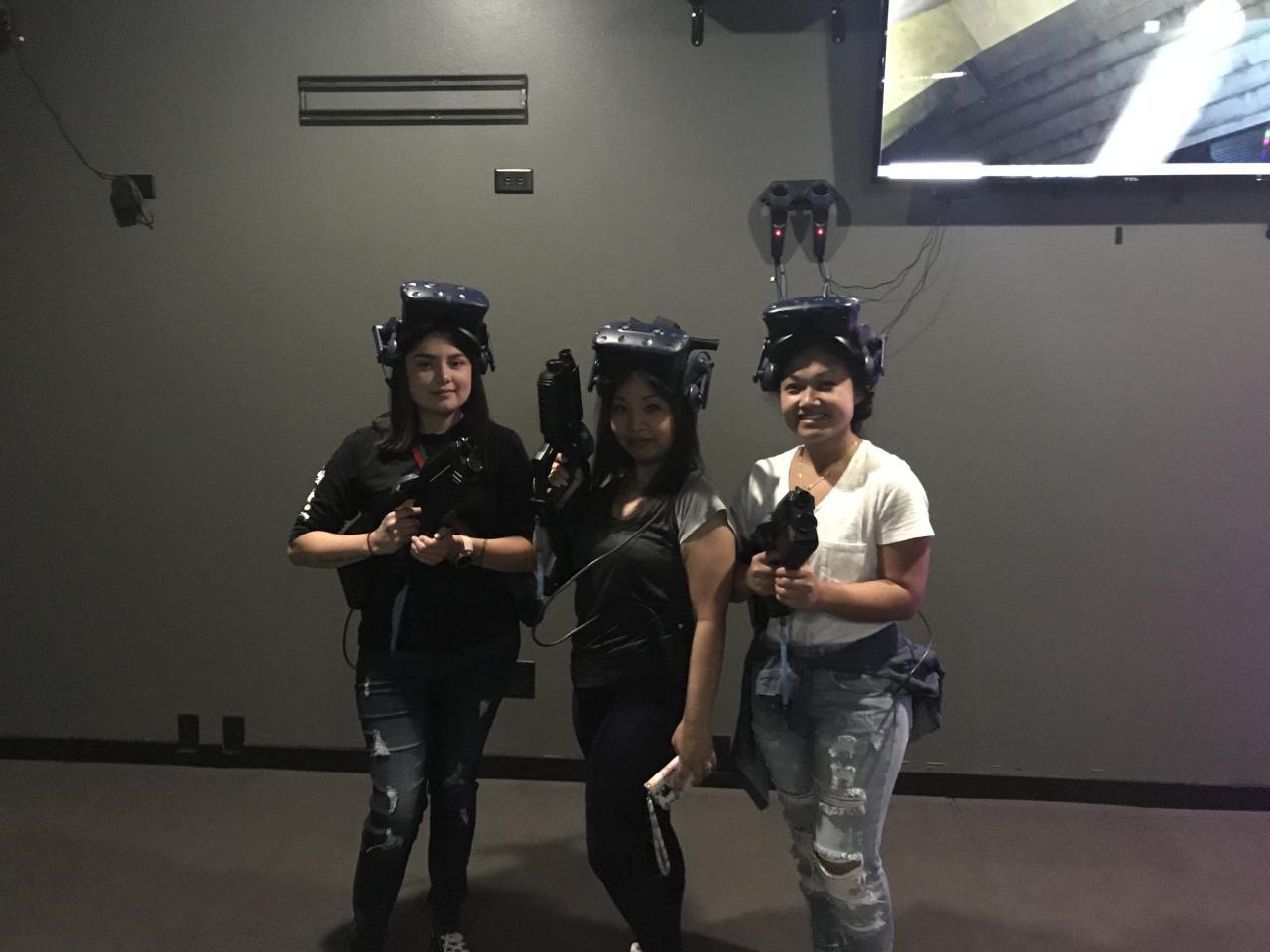 Choose from a library of over 50 titles in all genres in both single and multiplayer. Shooters, escape rooms, educational, & much more!
Price: $25 / gamer / hour (tax included)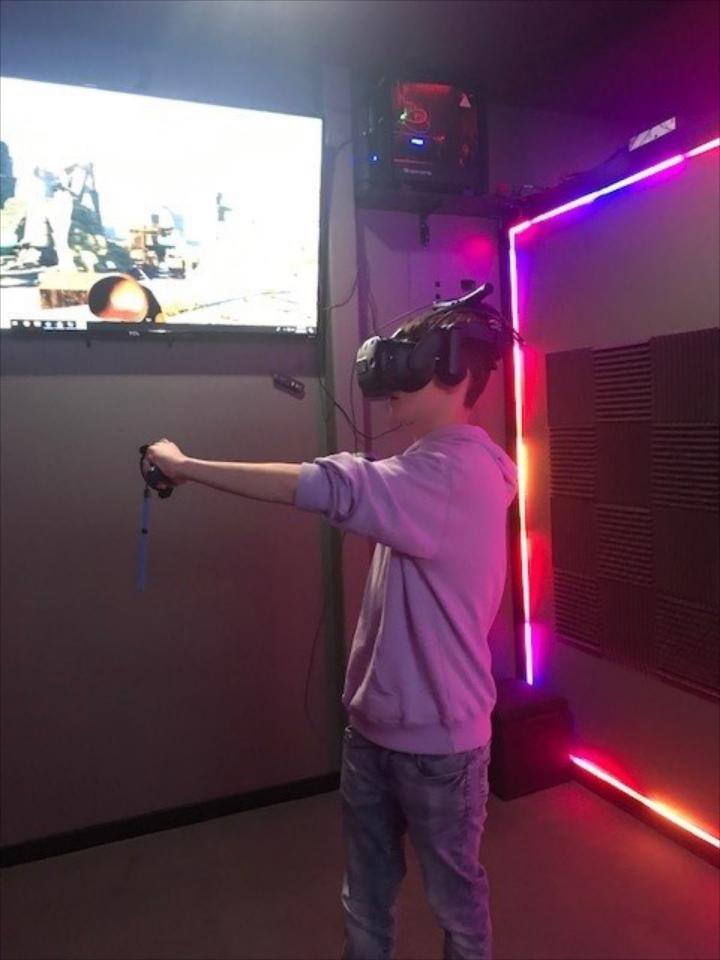 VR Escape Room
Test your mind in one of our many VR escape rooms. We have rooms that range from beginner to expert, in various settings. So there's something for everyone to try!
Price: $25 / gamer (tax included)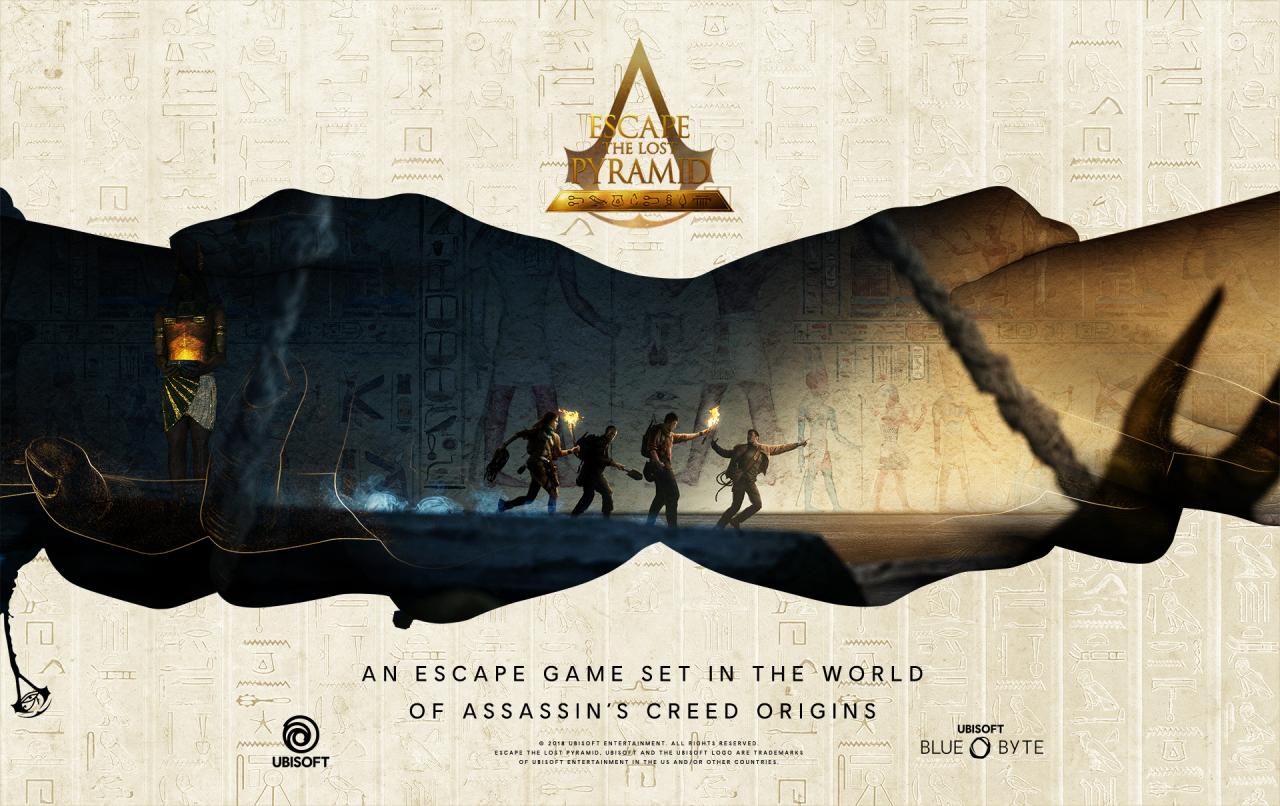 You have not experienced anything like racing in VR. Add in motion bases and forced feedback...you have got yourself one heck of a good time!
Price: $15 / gamer / hour or $10 gamer / 30 min.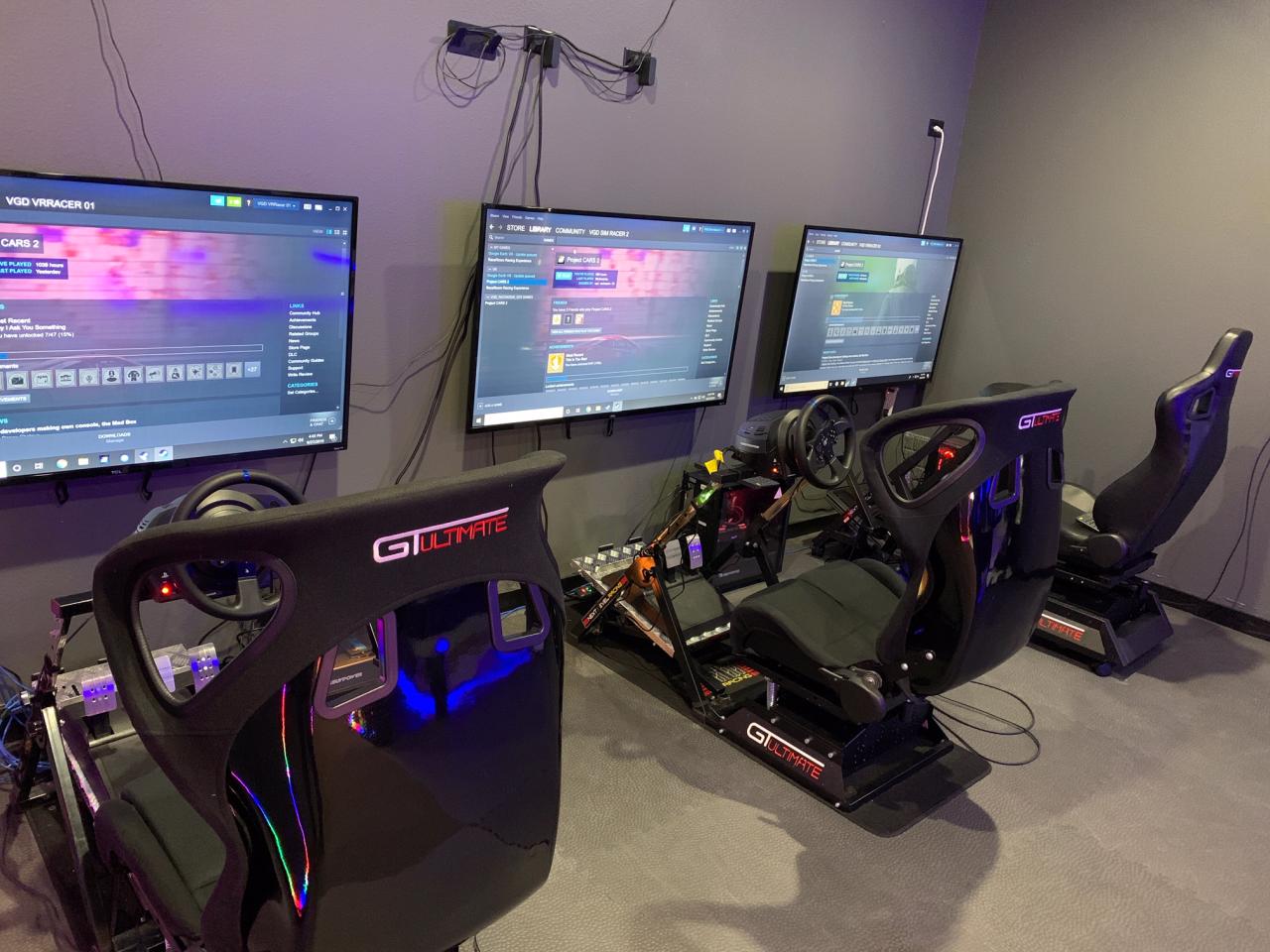 We have a good variety of gaming outside of VR. In our gaming/party room, there's gaming consoles, ranging from XBox Series X/PS5/Switch all the way back to some retro consoles as well to relive the old Nintendo days. You'll also find some awesome gaming PCs to use too!
Price: $5 / gamer / hour (tax included)